Calgary Marriage Workshops

Here you'll find an events calendar for the upcoming workshops and seminars offered by Cobb & Associates Inc. on building strong, life-long relationships. Watch for ongoing updates to this page.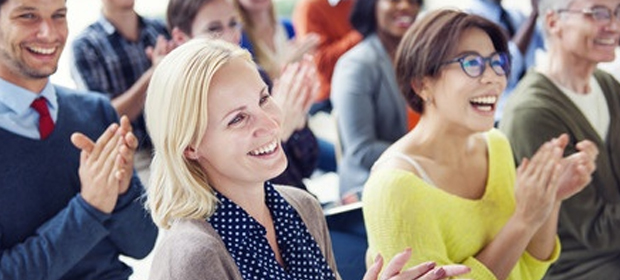 ---
2016-17 Calendar of events at cobb & Associates

Strengthening Marriage in Times of Financial Stress
Three Choices You Can Make Today to Revitalize Your Marriage
Building an Emotional Bank Account: A Foundation for Happy Couples
Communication Core Strengths: Part 1
Communication Core Strengths: Part 2
Friendship is Built on Trust: Understanding the Role of Trust in a Strong Relationship
Cobb & Associates Inc. is pleased to offer this free, 90-minute seminar ($50 Value)
led by Nathan Cobb, Ph.D. in MFT, RMFT, R.Psych
on Thursday, March 16, 2017 at 6:30 PM
To REGISTER CALL 403-255-8577 or CLICK HERE
Description
What is at the foundation of a strong couple relationship? Friendship, love and respect are certainly part of it, but the bedrock upon which these essential aspects of marriage are built consists of trust. In this seminar we will discuss why trust is at the root of success in marriage, and how trust includes emotional fidelity but also encompasses so much more. Drawing on concepts taught by Dr. John Gottman, we will discuss how to build trust, how to maintain it and strengthen it, how to avoid situations that weaken it, and what can be done to restore it when it is broken. This seminar is intended for all couples who are interested in safeguarding the trust they already have as well as those who may wish to restore trust that has been damaged in some way.
Where: The Meeting Space, 200A Haddon Road SW, Calgary, AB. Click here for map.

Date: Thursday, March 16, 2017
Time: 6:30PM-8:00PM
Cost: Free
To REGISTER CALL 403-255-8577 or CLICK HERE
---
What Others Have Said About Past Workshops:

"Nathan has a very calm and easy manner. He's easy to listen to and easy to understand. His concern for relationships is clear."
"Excellent! Thank-you."
"Very helpful. Clear areas of discussion. Well done!"
"We appreciate these and will attend whenever possible."
"The workshop was well organized with practical examples and suggestions."
4.6 out of 5: Average participant rating of overall workshop quality for all of Dr. Nathan Cobb's workshops delivered over the past two years combined (based on 65 evaluations received).
---
Events Sponsored by Other Community Agencies*

There are no scheduled workshops at this time.
---
Do You Have An Event You Would Like to Post Here?

If you would like to post information on this page about an upcoming event that you or your organization are sponsoring—such as a workshop, seminar, or educational activity—that may be of interest to visitors of this site, please fill out the submission form below. Upon review and approval I will post the information to this page at no cost as a courtesy to visitors of the site.
* Disclaimer: While Cobb Counselling Inc. reserves the right to refuse listing on this page of certain events sponsored by agencies or organizations not affiliated with Cobb Counselling Inc., such events that are listed have been posted as a community service only and should not be assumed to bear any affiliation with or endorsement by Cobb Counselling Inc..