Calgary Marriage Workshops

Here you'll find an events calendar for the upcoming workshops and seminars offered by Cobb & Associates Inc. on building strong, life-long relationships. Watch for ongoing updates to this page.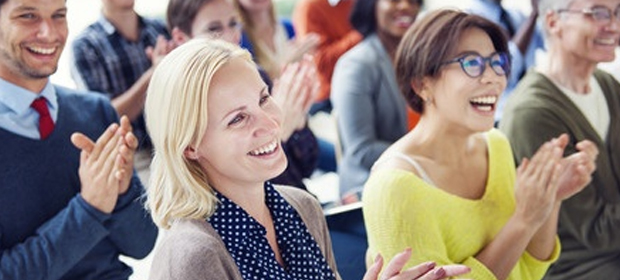 ---
2016-17 Calendar of events at cobb & Associates

Strengthening Marriage in Times of Financial Stress
Three Choices You Can Make Today to Revitalize Your Marriage
Building an Emotional Bank Account: A Foundation for Happy Couples
Friendship is Built on Trust: Understanding the Role of Trust in a Strong Relationship
---
Core Communication Strengths for Couples: Part 1
Cobb & Associates Inc. is pleased to offer this free, 90-minute webinar ($50 Value)
led by Nathan Cobb, Ph.D. in MFT, RMFT, R.Psych
on Thursday, May 25, 2017 at 7:00 PM

Description
This webinar is intended to provide couples with powerful tools to communicate more authentically with each other, to repair an argument quickly and to shift to more productive dialogue that can lead to mutual understanding and solutions. Some topics we will cover include:
How to handle conflict better and why learning to "manage conflict" in your relationship is often a more achievable goal for most couples than not having conflict.


Four common patterns of interaction during conflict that are highly predictive of relationship breakdown and how to avoid them.


Tools for self-soothing and repair when emotions become heated or when all you want to do is fight or flee.


A communication blueprint that couples can use to discuss and work through areas of disagreement as they come up. This blueprint includes core communication strengths for expressing yourself in a way that is authentic, honest and affirming, and for listening with a more open mind and heart.
Practicing these tools can help you learn how to handle disagreements so that they become an opportunity for a deeper understanding of one another rather than a destructive force in your relationship.
Date: Thursday, May 25, 2017

Time: 7:00 PM
Cost: Free
CLICK HERE to Register Now!


Scroll down for information about Core Communication Strengths for Couples: Part 2
---
FAQ's about Webinars
How Do I Register?
Just click on the registration link and enter your first name and email. Then look for the webinar link in your inbox, and click on it a few minutes before the session starts.
What Will I Need in Order to Watch?
Any device that streams audio and video over the internet, and a strong internet connection is all you need. 
Will People Be Able to See and Hear Me?
No, not if you do not want to be seen. There will be a question and answer period, at the end of the webinar, where you can ask questions if you want to by typing them into a chat window, but otherwise all you have to do is enjoy the session in the privacy and comfort of your home with your iPad or desktop computer. 

I'd Like to Watch, but I'm Busy at that Time. What Can I Do?
Even if you don't think you can make it for the live session, register anyway. After the webinar, you will receive a replay link. Just click on the link at any time and watch the recording when it is convenient to you. The recording will be available to you for free for a limited time. After that, the recorded version of the webinar will be made available on our website for anyone to view for a modest fee.
---
Core Communication Strengths for Couples: Part 2
Cobb & Associates Inc. is pleased to offer this free, 50-minute webinar ($50 Value)
led by Nathan Cobb, Ph.D. in MFT, RMFT, R.Psych
on Thursday, June 29, 2017 at 7:00 PM

Description
This webinar is a follow-up to Core Communication Strengths: Part 1. While it builds on concepts we cover in Part I, it is not necessary to have taken the previous webinar to benefit from this one. This webinar will focus on how you can improve your communication by expanding awareness of the following parts of your experience:
Your triggers or raw spots that evoke strong emotional responses to various issues and circumstances and how these raw spots often have a history that shapes them; 


How feelings and emotions bring energy and connection to communication on the one hand or lead to self-protection and withdrawal on the other hand; 


The "stories" you write in your head about why you and your spouse behave as you do and how these "stories" influence the way you talk and interact with each other; 


Your underlying dreams, goals, wants and needs that motivate you to take certain actions; and 


How you move into action during a conflict discussion in ways that either makes things worse or better. 
You will be introduced to a constructive process for debriefing rocky moments that happen between you and your spouse using your awareness of these elements in a way that helps you both to feel heard and to repair your relationship and move forward without merely sweeping regrettable fights under the rug.
Date: *** This webinar has been rescheduled to June 29, 2017. It was originally scheduled for June 1.***

Time: 7:00 PM
Cost: Free
CLICK HERE to Register Now!
---
What Others Have Said About Past Workshops:

"Nathan has a very calm and easy manner. He's easy to listen to and easy to understand. His concern for relationships is clear."
"Excellent! Thank-you."
"Very helpful. Clear areas of discussion. Well done!"
"We appreciate these and will attend whenever possible."
"The workshop was well organized with practical examples and suggestions."
4.6 out of 5: Average participant rating of overall workshop quality for all of Dr. Nathan Cobb's workshops delivered over the past two years combined (based on 65 evaluations received).
---
Events Sponsored by Other Community Agencies*

There are no scheduled workshops at this time.
---
Do You Have An Event You Would Like to Post Here?

If you would like to post information on this page about an upcoming event that you or your organization are sponsoring—such as a workshop, seminar, or educational activity—that may be of interest to visitors of this site, please fill out the submission form below. Upon review and approval I will post the information to this page at no cost as a courtesy to visitors of the site.
* Disclaimer: While Cobb Counselling Inc. reserves the right to refuse listing on this page of certain events sponsored by agencies or organizations not affiliated with Cobb Counselling Inc., such events that are listed have been posted as a community service only and should not be assumed to bear any affiliation with or endorsement by Cobb Counselling Inc..