Helping You Build a Better Relationship -
Calgary Psychologists Specializing in Couples Counselling
Give Us a Call Today at 403-255-8577

---
Calgary Couples Counselling - Call us to Book an appointment
Looking for couples counselling in Calgary? Finding a capable, easy-to-work-with, and knowledgeable couples therapist with whom you can both connect can be challenging. One of the reasons it can be difficult is that many psychologists currently in private practice today are generalists, who have had little formal training in couples therapy, even though couples therapy is one of the most widely-used--and widely-offered--of the psychological services available.
At Cobb & Associates we strive to take the guess-work out of finding a good fit, by helping you connect with well-trained and experienced counsellors, specializing in couples therapy, who can guide you on the right path toward a happier and more satisfying relationship. 
If you would like more information about how we work with couples, click here to read an informative article about what to expect from couples therapy at Cobb & Associates Inc.. You also might find it helpful to review this article on managing conflict and communicating more effectively.
Our counsellors are trained in using Gottman Method Couples Therapy and/or Emotionally-Focused Couples Therapy methods to help you identify negative patterns of relating to each other, understand how these patterns effect your relationship, and guide you through effective and practical steps to feel closer to each other, more deeply in love, and more like an intimate team!
Both of these approaches to couples therapy have many empirical studies supporting their effectiveness.  We are familiar with how to help couples strengthen friendship, connect with each other through compassion and more vulnerable sharing of emotions and needs, rebuild trust and commitment, and enhance emotional and physical intimacy. 
---
learn more about Who we are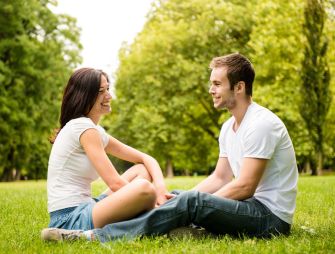 At Cobb & Associates Inc. we are a group of psychologists in Calgary, Alberta who are devoted to helping couples like you save your relationship, build trust with your partner, deepen your connection, and learn to manage your differences with heart and understanding.
At least 75% of our clientele are couples at various stages of their relationship, including those seeking premarital counselling, those with a good foundation who are just seeking a tune-up, those with some significant challenges looking for relief and a better way of being together, to those who are struggling to stay afloat in a crisis of infidelity, wavering commitment or chronic conflict. There is very little we have not seen in our work with couples!
We offer a comfortable office setting where you will be greeted warmly and helped to feel at ease. We know the importance of providing a non-judgemental atmosphere where you can help each other understand what is important to you and feel heard. We believe in utilizing a direct but compassionate style of communicating feedback, and introducing new perspectives. We also offer homework in between sessions to help you apply what you are learning.
We have plenty of free parking available, are located in the southwest Calgary community of Haysboro (not far from the Heritage C-Train station), and we direct bill to many of the major insurance companies in Alberta, including (but not limited to) Blue Cross, Great West Life, Greenshield, and Chambers of Commerce.
Feel free to browse around this site as we offer many more free articles, quizzes, book recommendations, and links to other resources that you may find helpful in building your relationship. 
---
Meet our couples therapists
| | | | | | | |
| --- | --- | --- | --- | --- | --- | --- |
| Russ Millington, M.A., R. Psych | | Diane Gibson, M.A., Registered Provisional Psychologist | | Erla Christens, M.A., R. Psych | | Nathan Cobb, Ph.D. in MFT, RMFT, R.Psych, R-SAE, CCAC,CCTP |
---
For more information or to book an appointment

If you would like to talk with one of our counsellors in person about the topic of this article, it is very easy to book an appointment by calling (403) 255-8577 or using our easy online scheduler here. 
If you have any questions or would like to contact us by email, you can complete a brief confidential contact form here. Once you submit the contact form, a Cobb & Associates intake staff member will respond as soon as possible.
We are currently accepting new clients and warmly welcome self-referrals and referrals from physicians and other professionals.
We appreciate your interest in our services and hope this information has been helpful to you. Please do not hesitate to call if you have any questions.
---
Home | Return to Counselling Services