About Hadley Mitchell, M.C., Registered Provisional Psychologist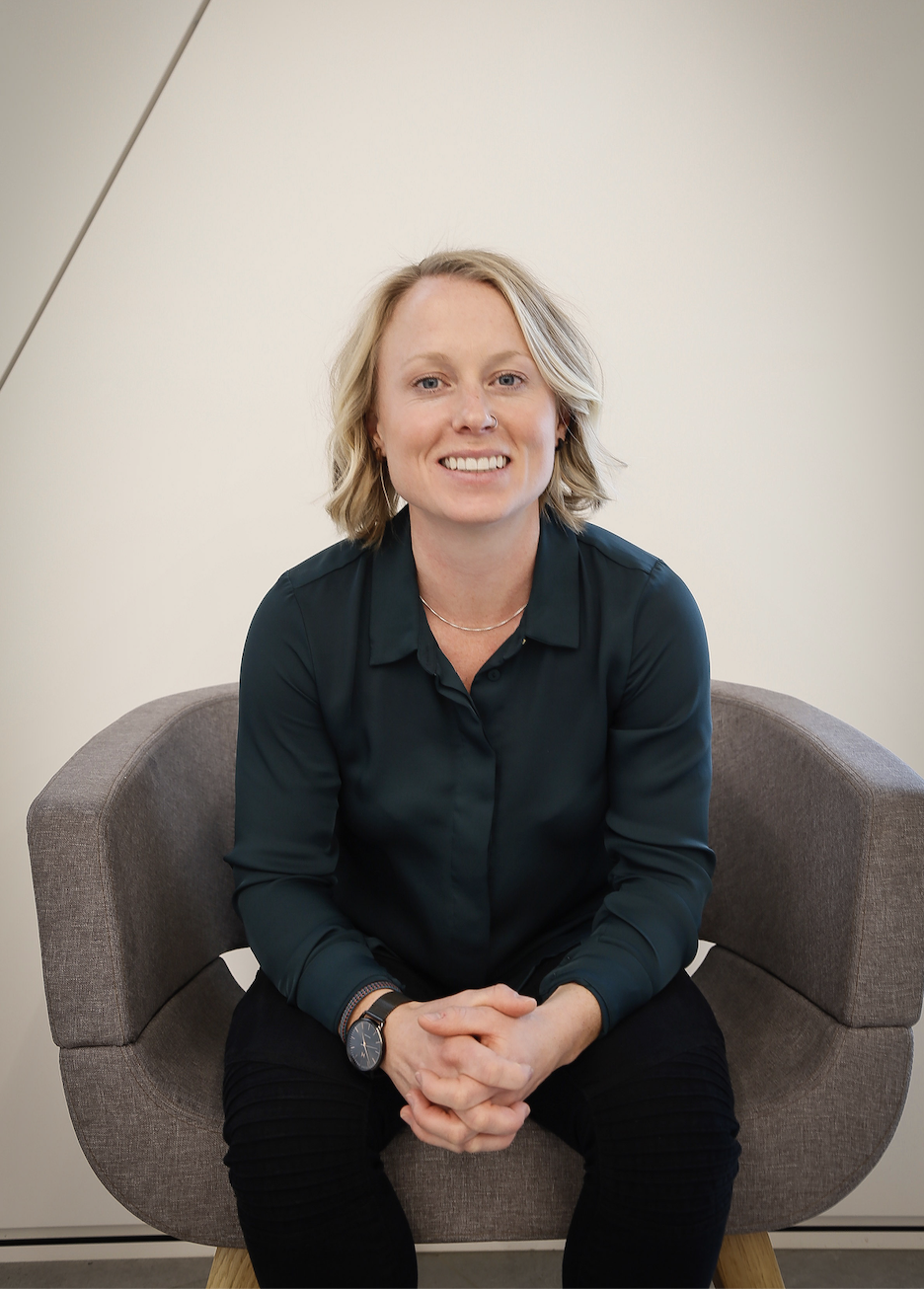 Hadley has nine years of experience in the mental health field. She is a Registered Provisional Psychologist with the College of Alberta Psychologists and holds a Bachelor of Arts in Psychology from MacEwan University and a Master of Counselling from Athabasca University. Hadley's counselling focus is working with adults and couples who may be experiencing depression, anxiety, substance dependence, stress, and relationship issues (e.g. communication, connection, codependency, intimacy, parenting, trust, and betrayal).
Hadley brings a relaxed and caring approach to counselling. With empathy and a strengths-based practice, Hadley works collaboratively with clients to help them meet their goals and make positive changes. Hadley checks in regularly with clients to ensure counselling is helpful. She genuinely values client feedback and changes her approach based on the feedback to better meet client needs and make counselling an empowering experience. 
An Interview with Hadley Mitchell
What are some of the assumptions or theories that inform your therapy approach for couples?
I aim to help couples rekindle the love and affection that brought them together in the first place. I have completed training in Gottman Method Couples Therapy, an approach based on research that examined what connected couples do in their relationship. The Gottman approach involves becoming more aware of what enhances connection, learning adaptive ways to manage conflict, learning ways to access your partner's inner world, and building skills to better understand your partner's perspective and experiences.
Another approach that informs my work is Acceptance and Commitment Therapy (ACT). This approach supports you and your partner in having greater insight into your thoughts and feelings about each other and the relationship. ACT focuses on mindful living and developing skills to respond intentionally to your partner rather than reacting.
In your view and experience, what is it that invites people to change in couples therapy?
In one word – understanding. Through counselling you may gain new insights and understanding of how your partner thinks and what they feel. Through this understanding, change evolves as you and your partner develop new ways of relating to each other. Ideally when you are finished therapy, you not only have a better understanding of your partner and your relationship, but also of yourself. 
What do you think your clients most remember about you after working with you?
After working with me, I think clients remember some of the tools I've shared with them as well as the meaningful relationship we built.
What do you want the couples you work with to feel, know and experience in their first session with you?
A first session can be scary and for some couples, therapy might be the last straw. I want you to know that I will work to build a collaborative relationship with you and your partner where you can experience understanding and support. I hope you feel welcomed, safe, and that you've made a positive step towards healing. I have been told by former clients that they feel comfortable in first sessions, as I create a relaxed and informal environment.
In a first session, I will ask you and your partner to share the history of your relationship, what first attracted you to each other, key moments from your relationship story, and your main concerns about the relationship.
What message do you most want to convey to the couples you work with?
·         At the heart of the human experience is the desire to be connect and be loved.
·         All relationships take effort and compromise.
·         Change is possible. Reconnecting with your partner(s) in loving and healthy ways is also possible.
---
To Book an appointment with Hadley mitchell
Just call us (403) 879-8322 or book an appointment with Hadley using her online scheduler here.
If you have any questions or would like to contact us by email, you can complete a brief confidential contact form here. Once you submit the contact form, a Cobb & Associates intake staff member will respond as soon as possible.
Cobb & Associates Inc. is located in southwest Calgary (near Macleod Trail and Heritage Dr. SE). Please click here for our full address and a map to our location. We are currently accepting new clients and warmly welcome self-referrals and referrals from physicians and other professionals.
We appreciate your interest in our services and hope this information has been helpful to you. Please do not hesitate to call if you have any questions.