About Dr. Nathan Cobb, Ph.D. in MFT, R.Psych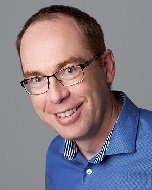 Dr. Nathan Cobb is a Calgary-based psychologist and marriage & family therapist, with over twenty years of experience helping individuals, couples, and families find solutions to the following types of issues: marital conflict, recovering from an affair, family conflict, adolescent behaviour problems, blended family problems, parenting, depression, stress, anger management, self-esteem, substance abuse and addictions, and workplace issues.

Education
Dr. Nathan Cobb earned his doctorate degree in marriage and family therapy in 2001 from Brigham Young University and his masters degree in 1997 from the same program. He completed his bachelors degree in psychology in 1994 from the University of Calgary.

Dr. Cobb is a Registered Psychologist with the College of Alberta Psychologists, and a Clinical Member of the American Association for Marriage and Family Therapy. He is also listed on the Registry for Marriage and Family Therapists in Canada.
Professional Bio

Between 1995 and 2001, while completing his graduate studies, Dr. Nathan Cobb held various research, clinical and teaching positions. He worked for several community counselling agencies in Utah County, providing individual, marital and family counselling and also taught family science and psychology courses at Brigham Young University and Utah Valley State College. He presented his research findings at various state, national, and international conferences and won a graduate research fellowship award for his dissertation work on how couples explain the process of change they experience in marriage counselling.
After returning to Calgary in 2001, he took a full-time position for five years with Wilson Banwell Human Solutions, an international organizational health services provider. Much of his work with Wilson Banwell was with individuals, couples, and families in face-to-face counselling. He also worked with client companies to resolve workplace disputes between their personnel, and provided formal substance abuse assessments for employees of corporate customers in the energy and construction industries as part of their drug and alcohol policies.
For almost four years with Wilson Banwell he served as Coordinator of Clinical Services: Wellness & Trauma Assistance. This was a dual role, coordinating both educational services and crisis intervention. In this role, he developed and conducted a series of seminars and training sessions for corporate customers on topics such as work-life balance, stress management, managing change and transitions, communication, conflict resolution, dealing with difficult people, substance abuse in the workplace, and teamwork.
Dr. Nathan Cobb also managed Critical Incident Stress Management services for Wilson Banwell corporate customers across Alberta and some parts of British Columbia in the event of major accidents and worksite traumas. In this role, he coordinated and provided on-site emotional support and psychological first aid in the immediate aftermath of bank robberies, oil field accidents, motor vehicle accidents, co-worker fatalities, and other kinds of traumatic incidents that impacted the workplace, sometimes in remote areas.
Dr. Cobb is currently in full-time private practice where he specializes in marriage and couples counselling, premarital counselling, and relationship issues. He also has expertise in the field of addictions and anger management.
Since starting his career, he has focused his clinical and research interests on understanding what makes marriage work and how to help couples create strong and satisfying relationships. His passion is to help couples, where possible, to prepare for, enhance, or re-vitalize their marriage.
He sees the process of change for couples in marriage counselling as a process of expansion in key areas including:
increasing one's commitment to making conscious, positive choices and efforts to nurture the relationship and strengthen each other


widening of one's vision, perception or awareness that allows each person to see their spouse and their challenges in new, more hopeful ways


deepening heart-felt feelings of caring, compassion and mutual respect for each other


building communication and conflict resolution skills


strengthening the foundational qualities that keep a couples' relationship stable and strong, including commitment, hope, positive intentions, and personal accountability.
Dr. Cobb believes that expansion and growth in each of these areas is necessary for couples to create strong emotional connections and build greater unity, mutual support, time together, trust, intimacy and closeness in the relationship. For more detailed information about Dr. Nathan Cobb, please review his curriculum vitae. (Last updated July 2006). You can also review articles written by Dr. Nathan Cobb here.
---
To book an appointment with dr. nathan cobb
Just call us (403) 255-8577 or schedule an appointment on Dr. Nathan Cobb's online scheduler here. 
If you have any questions or would like to contact us by email, you can complete a brief confidential contact form here. Once you submit the contact form, a Cobb & Associates intake staff member will respond as soon as possible.
Cobb & Associates Inc. is located in southwest Calgary (near Macleod Trail and Heritage Dr. SE). Please click here for our full address and a map to our location. We are currently accepting new clients and warmly welcome self-referrals and referrals from physicians and other professionals.
We appreciate your interest in our services and hope this information has been helpful to you. Please do not hesitate to call if you have any questions.
---